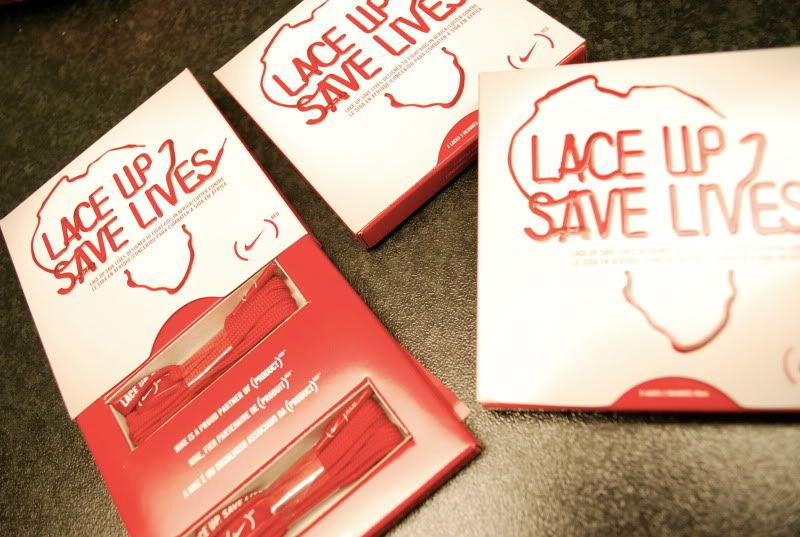 In conjunction of the World AIDS Day on December 1st, 2009,
(RED)
teamed up with the
Nike Corporation
to spread awareness through Nike Athletics and footwear.
As usual as the others Product(RED) collaboration, you can see that Nike implemented a RED Laces, which are red colored laces that come complete with (NIKE) RED swoosh logo lace plates and lacetips, and the motto,
"Lace Up. Save Lives."
All 100% of the profits from the sale of these laces will go to the Global Fund and Nike football programs. Nike and (RED) are hoping that their unique partnership will support programs for prevention, treatment and education of HIV/AIDS.
Please do show some support by purchasing a pair of Nike(RED) shoelaces at the nearest Nike Outlet (Only available at Nike store 1U, Midvalley, KLCC & Pavillion)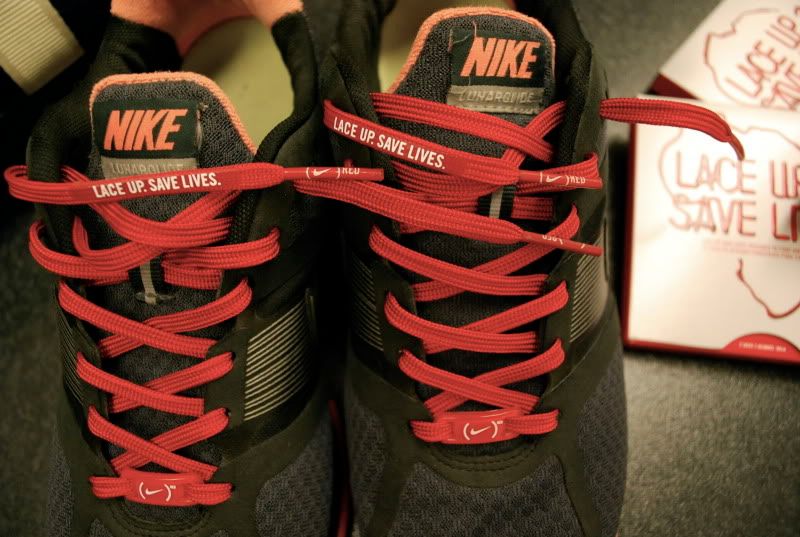 For those who have twitter, Support Lace Up Save Lives & add a
twibbon
on your twitter page now!
This is so
Ave(RED)
Posted by: Average himself